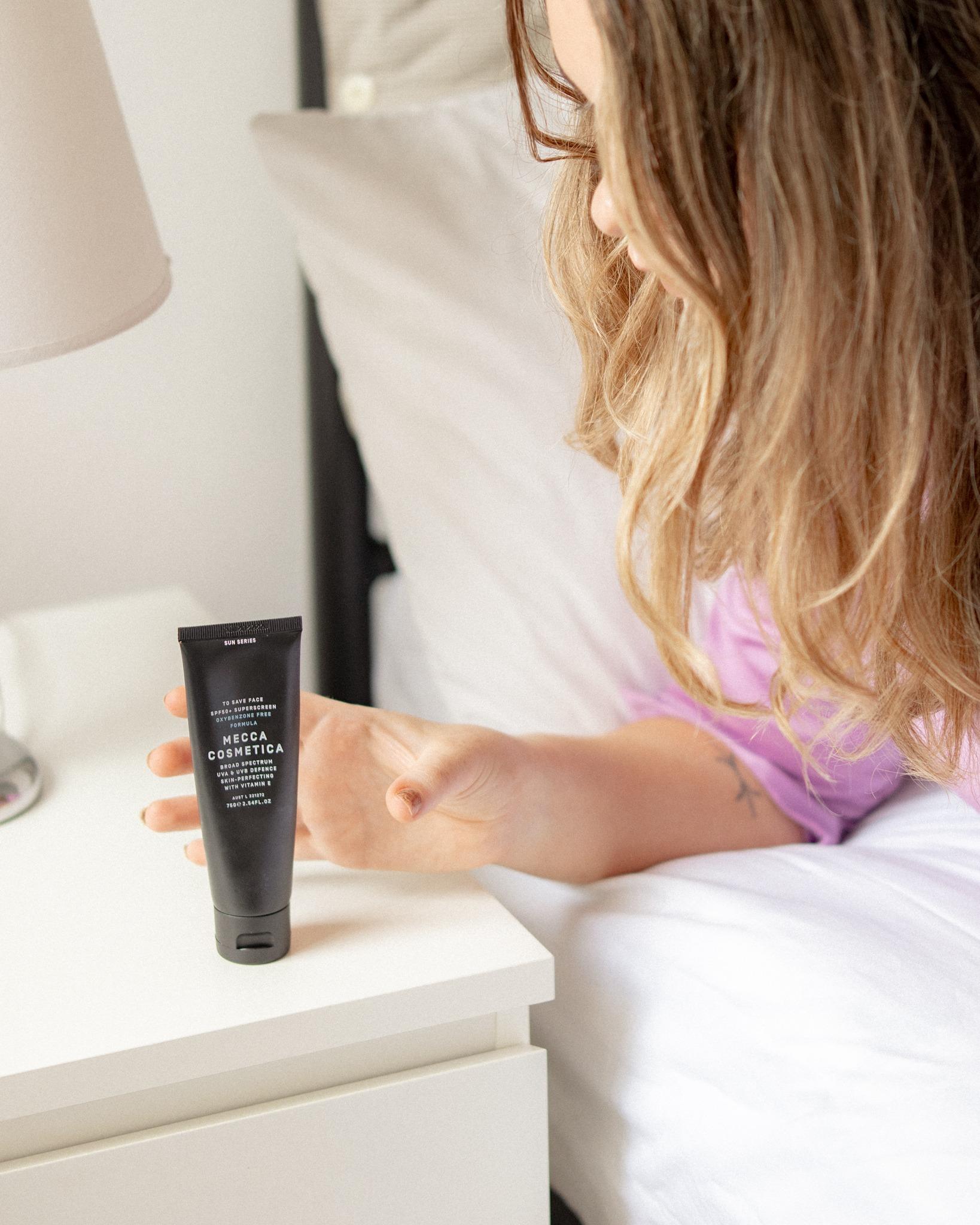 Mecca Cosmetica To Save Face SPF50+ Oxybenzone Free Sunscreen Review
Mecca's To Save Face Superscreen SPF50+ has been modified to switch out oxybenzone for an updated organic UV filter – Tinosorb S. The new formula feels exactly like the hugely popular original To Save Face SPF50+. Like the original, the Oxybenzone Free formula is a great option for skin on the oilier side, and was designed to work perfectly with your existing skincare and makeup.
Price: $AU40 for 75g
Skin types: Best suited for normal to oily skin, on dry skin or in dry climates you may find your skin a little thirsty
Makeup compatibility: No pilling.
Brilliant as a primer, creates some grip for foundation. Applies well and somewhat mattifying over makeup with my Juno sponge method.
Finish: Satin – neither matte nor shiny.
Whitecast: Zero for me, with or without tan on (I am a MAC NW13 to NW30 depending on my fake tan situation)
Sensitivity: None experienced
Eye sting: Yes – be careful not to get it in your eyes.
UV Filters: Octocrylene, Avobenzone, Tinosorb S, Ensulizole. Broad spectrum, good UVA and UVB protection.
Fragrance: Yes, the Mecca signature line light floral
Bonus ingredients: Hyaluronic acid (moisture), Vitamin E, pomegranate extract (antioxidants)
Will it clog pores?
Your mileage may vary. It's not too occlusive for me, but be sure to double cleanse properly at night (as always).
AUST-L: 321272
You can get it from Mecca Cosmetica and Mecca Maxima stores in AUS/NZ or online here. This product was provided to me as a PR sample.