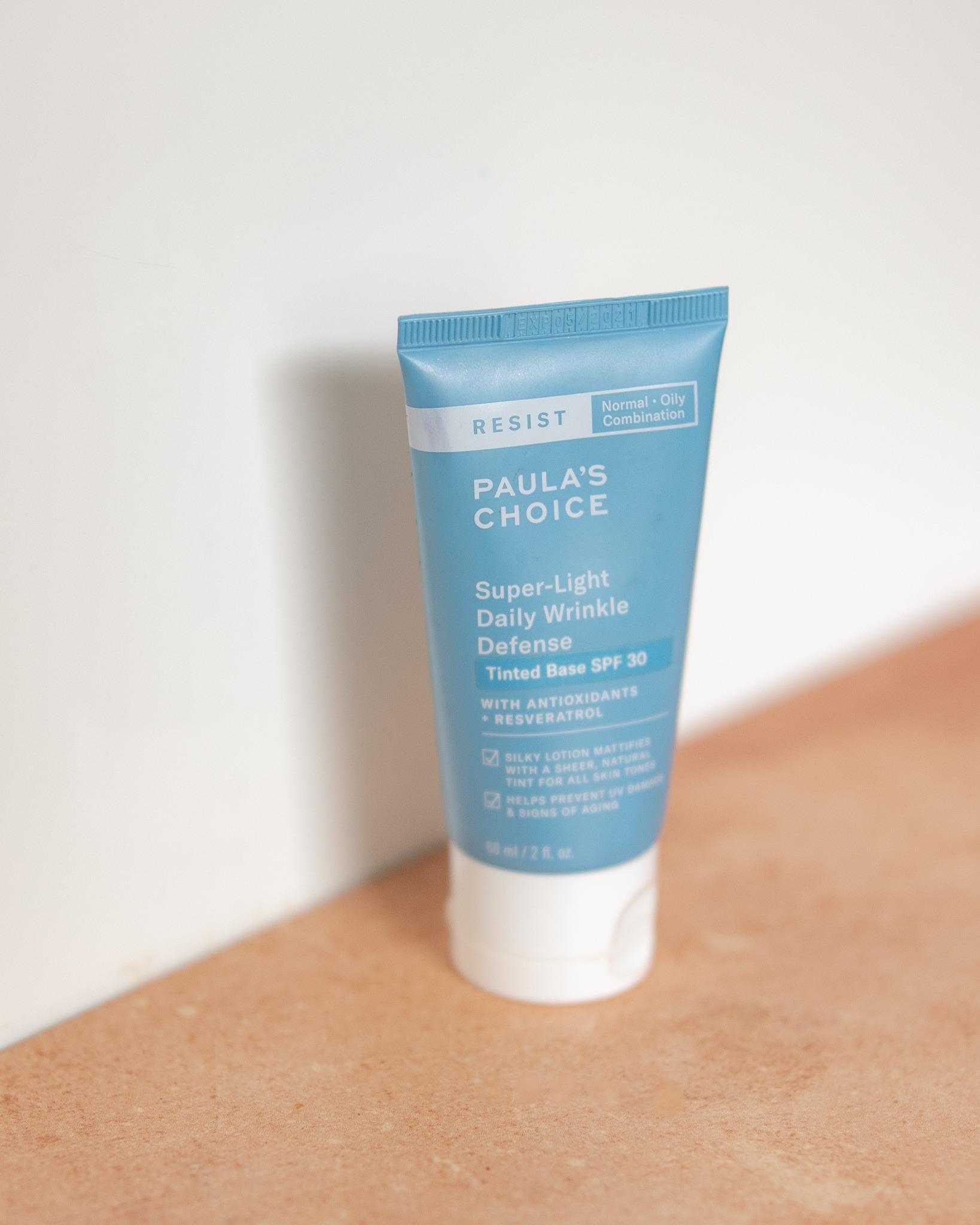 Paula's Choice Super-Light Wrinkle Defense SPF30 Sunscreen Review
Paula's Choice Super-Light Wrinkle Defense SPF30 is a demi-matte, tinted, zinc oxide-based sunscreen. It's great for normal to oily skin, beautiful alone or under makeup, and reapplies well. This sunscreen is perfect for those with sensitive skin or those who prefer inorganic UV filters. You can go to my post on Instagram, below, to see the sunscreen on my skin as my only base.
Price: AU$39 for 60mL
Skin Types: Best suited for normal or combination to oily skins – dry skin types may find the finish too matte, although this can be accounted for by really hydrating the skin underneath.
Makeup compatibility: Will not pill. A great matte base for makeup or quite beautiful on the skin alone, as a demi-matte to matte finish base. Can be reapplied over itself or other makeup without changing the colour or pilling.
Finish: Matte to satin, depending on your skin type and what you put under it.
Whitecast: It does appear a little light on first application, but settles in shortly after. For reference I go between a MAC NW13 and NW30 depending on how much fake tan I'm using that week, and it works for me anytime.
Sensitivity: None experienced. If anything, it's soothing.
Eye sting: None for me!
UV Filters: Zinc Oxide (13%)
Fragrance: None
Bonus ingredients: Here's where this sunscreen really stands out – Paula's Choice have included an array of antioxidants and skin-soothing ingredients including EGCG (from green tea), Vitamin E, Vitamin C, resveratrol, quercetin, adenosine, and bisabolol. All the good ones!
Will it clog pores?
It's not too much for me, but consider this a reminder to patch test any new product and to double cleanse at night after wearing sunscreen or makeup.
AUST-L: None found. This would indicate that the product is regulated in Australia as a secondary sunscreen.
This product was provided to me in order for me to do some work with Paula's Choice. You can shop Paula's Choice through me in Australia by clicking here or US/Canada here.
These are affiliate links – a small percentage of your purchase will be paid to me as commission at no cost to you. Please consider supporting me in this way so that I may continue to create free content for you.