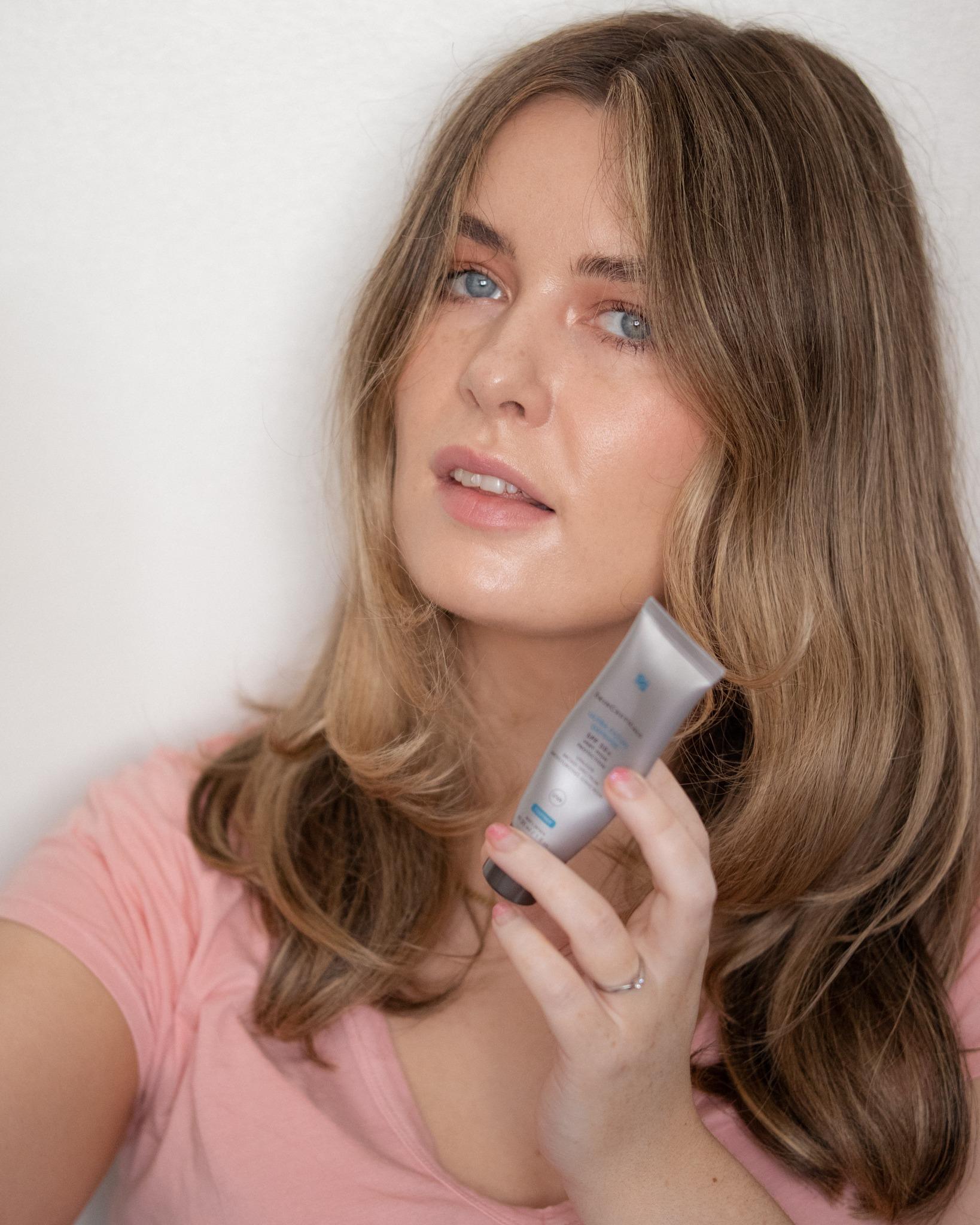 Skinceuticals Ultra Facial Defense SPF50+ Sunscreen Review
Skinceuticals Ultra Facial Defense SPF50+ is one of my favourite sunscreens for normal to dry skin types – for its very high protection and silky finish. The quality absolutely reflects (and even surpasses) the price point.
Price: $AU55 for 30mL
Skin Types: Normal to dry – oilier skin types or those living in a humid climate will need to blot once it sets and throughout the day.
Makeup compatibility: A great primer for a dewy-ish finish, even under a more matte foundation.
Minimal pilling – it dries down and forms a film, so if you rub it in at the wrong time… it will ball up.
I apply, leave it while I do something else (eye makeup, brush my teeth…) then apply my base.
This sunscreen works well over makeup too, although it will add some shine.
Finish: Adds some glow
Whitecast: Zero for me, with or without fake tan on. I am quite fair, but it goes on clear.
Sensitivity: None experienced, but the formula does contain alcohol. I personally don't worry about alcohol within reason.
Eye sting: None, and I routinely put sunscreen right up to my eyes and over my eyelids.
UV Filters: Mexoryl SX, Mexoryl XL, Tinosorb S, Titanium Dioxide (nano), Octinoxate, Uvinul A Plus.
That's a lot!
Ultra Facial Defense has very high UVA and UVB protection.
The Mexoryls are only found in L'Oreal group sunscreens (as L'Oreal has them under patent).
Fragrance: None
Will it clog pores?
Not for me! Your mileage may vary. I recommend always patch testing a new product and always double cleansing at night.
AUST-L: 297074
Available in Australia and New Zealand at Adore Beauty, and probably your dermatologist's office too.