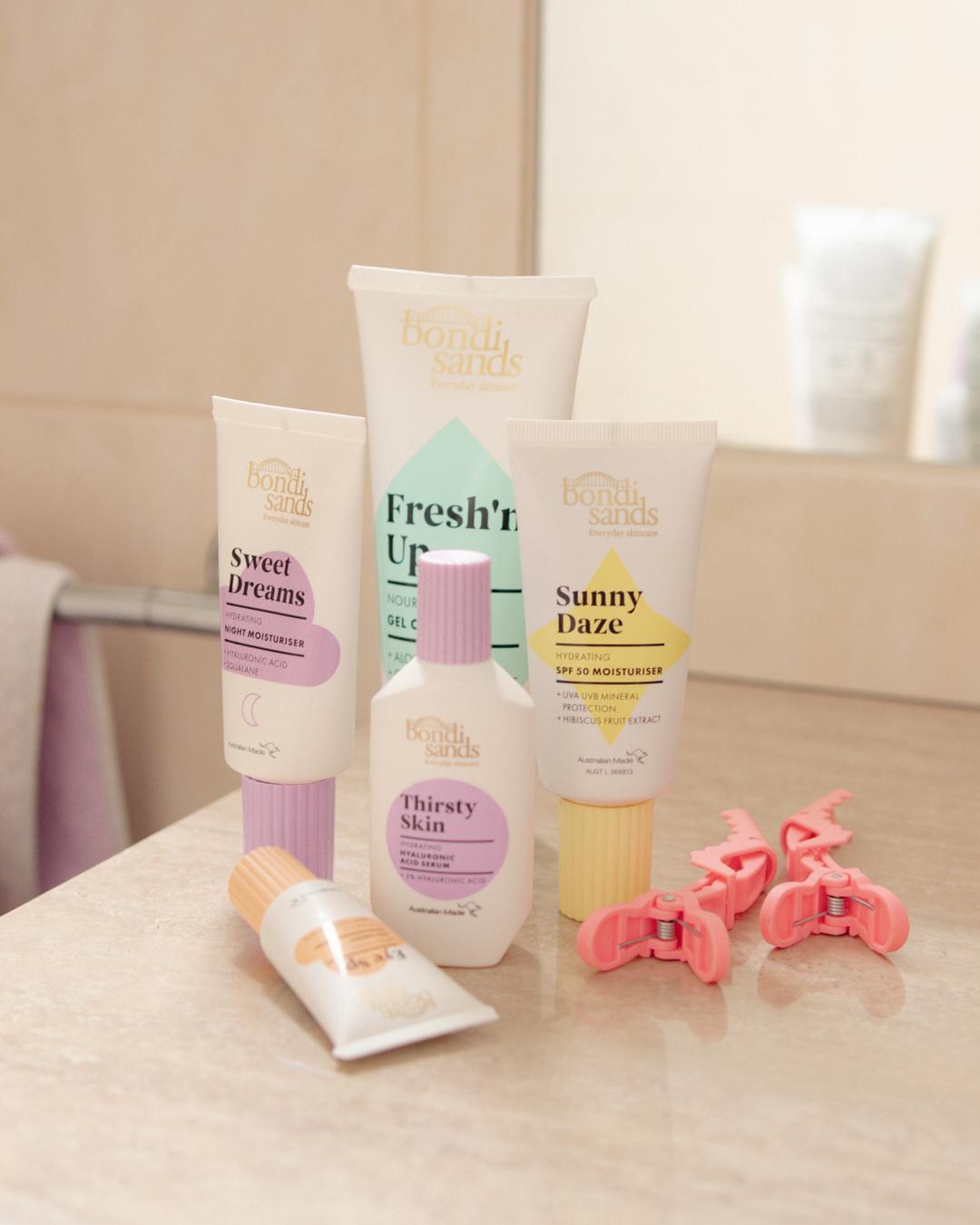 Sunscreen Review: Bondi Sands Sunny Daze SPF50 Moisturiser
It's about time I reviewed this one – I took my time with it as the application isn't as simple as just slap on and go, but it's nicely matte and blurring once you get the hang of it.

Price: $22.95 for 50g

Inclusivity: Suspect it might be a fail for medium to very deep skin tones but have yet to see it on.

Makeup Compatibility: I prefer it without makeup, I think it evens my skin out nicely. That's what I've done in the images below – no foundation, just this sunscreen and a creamy concealer where I needed it. I find the sunscreen can suck moisture out of my foundation if I wear any over top (if I haven't hydrated my skin adequately), leaving it patchy and dry. It's not ideal for reapplication over makeup.
How I use it: You need to work in small areas. Because it's so matte and forms a film, if you keep rubbing it in while it's drying you'll find it balls up. So, not how I apply in this video, haha! I got it to work best by applying a dot, rubbing in, applying the next dot, rubbing in, etc.
Same goes for reapplication – if you work in small areas you're ok.

Feel and Finish: More liquid than cream, with a very matte finish. Very. In these images I absolutely drowned my skin in serum and moisturiser underneath to get it to look that way.

Skin types: Combination to oily, I think if you're truly dry you'd go flaky.

Beard compatible: No, it bunches up and collects in facial hair. I got my partner to test this for me.

Fragrance: No – like the rest of the Bondi Sands Skincare line, this product is fragrance free

Alcohol: Y

UV Filter/s: Zinc Oxide 25%

Sweat Resistant: No

Water Resistant: No

Sensitivity: None experienced, in fact I found it calming. One occupational hazard for me is I often have to try things and my skin doesn't always play ball… but this is actively soothing!

Pore Clogging? No issues for me, it's also labelled non-comedogenic.

Eye Sting: Pass – I had no issues

AUST-L: 368813

Bonus Ingredients: Vitamin E (antioxidant), iron oxides (blue light protection)

Altogether, if you love a very matte finish in a zinc and you're comfortable applying in small sections, it's a hit. You can shop my skincare and makeup for this look below:
This product was sent to me as a PR sample. This post contains affiliate links. Read my disclosure policy here.