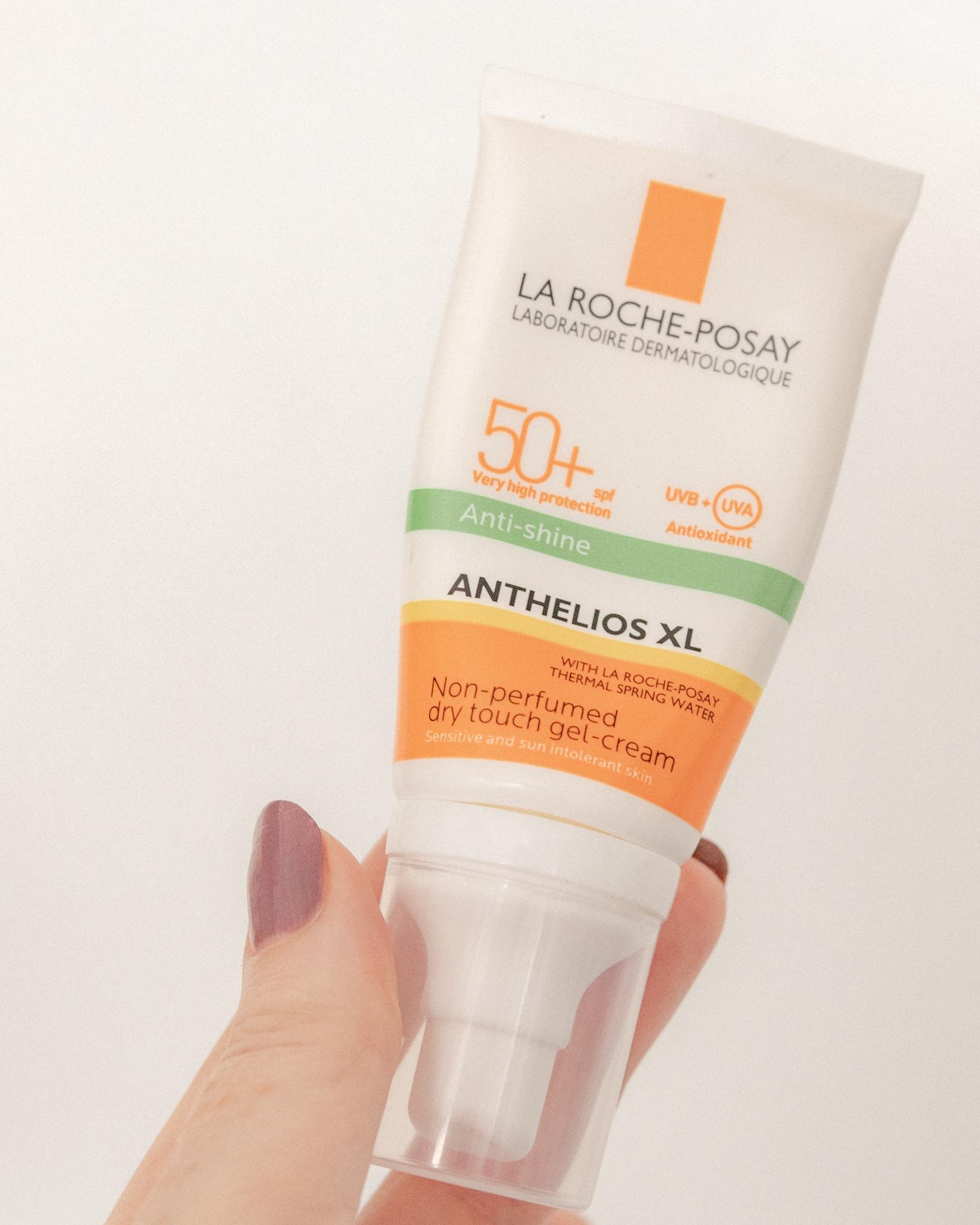 Sunscreen Review: La Roche-Posay Anthelios XL Anti-Shine SPF50+ – The Best Sunscreen for Oily Skin.
Looking for a sunscreen that won't make you instantly shiny?
Meet La Roche-Posay's Anthelios XL Anti-Shine SPF50+- I use it when I want to stay matte, and if I need my makeup to last all day.
This sunscreen will not budge once set, and neither will anything you apply on top.

Price: $AU29.95 for 50mL at Adore Beauty.

Inclusivity: There's no whitecast once it sinks into skin.

Skin types: Oily/combination. If you have dry skin, you won't love how matte it looks and feels.

Makeup compatibility: I had a big learning curve with Anthelios XL Anti-Shine. I like to apply a LOT of my sunscreen, and I found I had to let my skincare dry down for 5mins or so first, then go in with this sunscreen one area at a time, using only a couple pumps at a time. You need to work quickly, too, and don't rub too much or it will ball up.
It's difficult to apply over makeup, I haven't been able to as yet but I absolutely love it for my eyelids because my makeup grips onto it and won't crease. Most other sunscreens will cause an oily mess when applied to eyelids.
Swipe for a picture of me with this sunscreen on under makeup after ~5 hours' wear.
My cheek is more dry than usual, forehead is fine, eyeshadow has not creased.
Finish: Matte

Sensitivity: None experienced, and I used this the day after Fraxel laser.

Eye Sting: None

UV Filters: Homosalate, Octyl Salicylate, Uvinul T150, Bemotrizinol, Mexoryl XL, Avobenzone, Octocrylene, Ecamsule, Titanium Dioxide (nano)
Note: Ecamsule and Mexoryl XL are exclusive to L'Oreal group sunscreens.

Fragrance: No detectable scent

Alcohol: None present

Will it clog pores?
Not for me, but this sunscreen will STAY. PUT. So you need to thoroughly cleanse. Always be sure to patch test if clogged pores are an issue for you.

AUST-L: 308621

Bonus ingredients: Airliculum, which is made from silica and air, and (according to La Roche-Posay) can absorb up to 150x its volume in sweat and oil.
La Roche-Posay Anthelios XL Anti-Shine SPF50+ was provided to me as a PR Sample. Read my disclosure policy here.