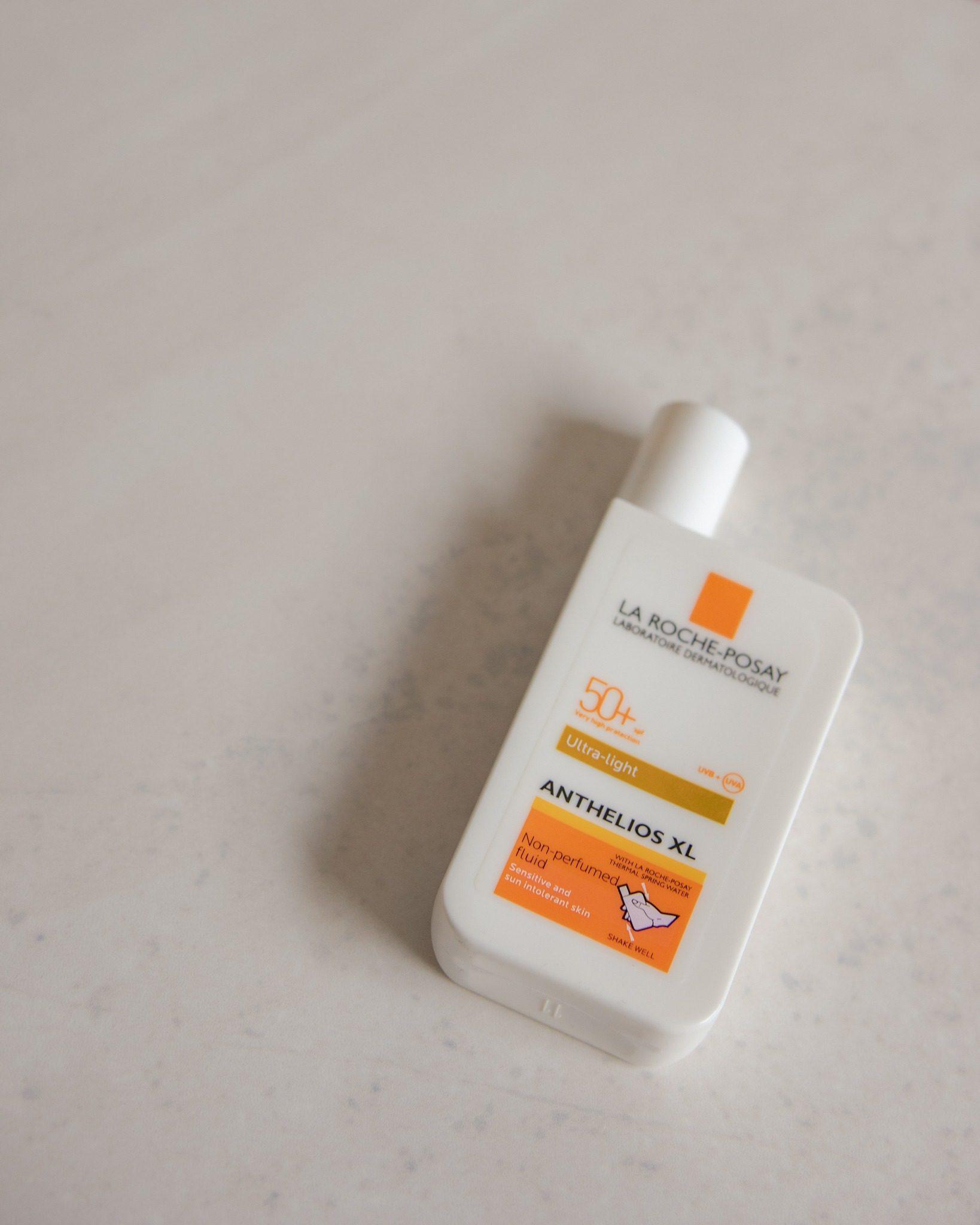 Sunscreen Review – La Roche Posay Anthelios XL Ultra Light Non-Perfumed Fluid SPF50+
La Roche Posay Anthelios XL Ultra Light Non-Perfumed Fluid SPF50+ is the La Roche Posay sunscreen that EVERYONE loves, so let's talk about it!
Price: $AU30 for 50mL
It's a classic for a reason! This sunscreen applies as a lightweight hydrating liquid and transforms to a satin finish on dry-down.

Skin types: Designed for sensitive skin, but I think it would work for all skin types – it's lightweight, balances oil and doesn't add shine, but doesn't sap moisture from drier areas or skin types either.

Makeup compatibility: I've used it without issue under foundations and primers and with a lot of rubbing in.
To prevent pilling, be sure to let any face oils sink in before use and do not apply oils over top.
The key is to let it set for 5+ minutes before adding the next product. It doesn't cause flashback and leaves a beautiful velvety finish to the skin.

Finish: Satin, neither dewy nor matte.

Whitecast: None for me, it's completely sheer. I am quite fair.

Sensitivity: None experienced

Eye sting: Potentially! My eyes are really sensitive at the moment but I do recommend applying with care in this area.

UV Filters: Avobenzone, Octocrylene, Mexoryl XL, Uvinul T150, Tinosorb S, Mexoryl SX. ⠀⠀⠀⠀⠀⠀⠀⠀⠀
Fantastic UVA protection!
The Mexoryls are exclusive to L'Oreal group sunscreens (La Roche Posay and Skinceuticals for example).

Fragrance: None!

Alcohol: Yes, denatured alcohol is the third ingredient. You can smell it as you apply.
I don't have a problem with alcohol in skincare whatsoever. It's there to cut through oil as many UV filters are quite oily molecules, and this is very different to applying 100% isopropyl alcohol directly on skin.

AUST-L: 233713

Bonus ingredients: Glycerin for moisture (suits all skin types), oil-controlling silica and clay derivatives for that lush, velvety finish.

See above for texture and photos on skin under makeup, with and without flash.

Have you tried Anthelios XL Ultra-Light?
Disclosure: This product was provided to me as a PR sample, with no obligation to post. The experience and opinions are my own. Links included are affiliate and result in a commission for me, at no cost to you. This helps to fund reviews and site maintenance so you may continue to receive content for free.