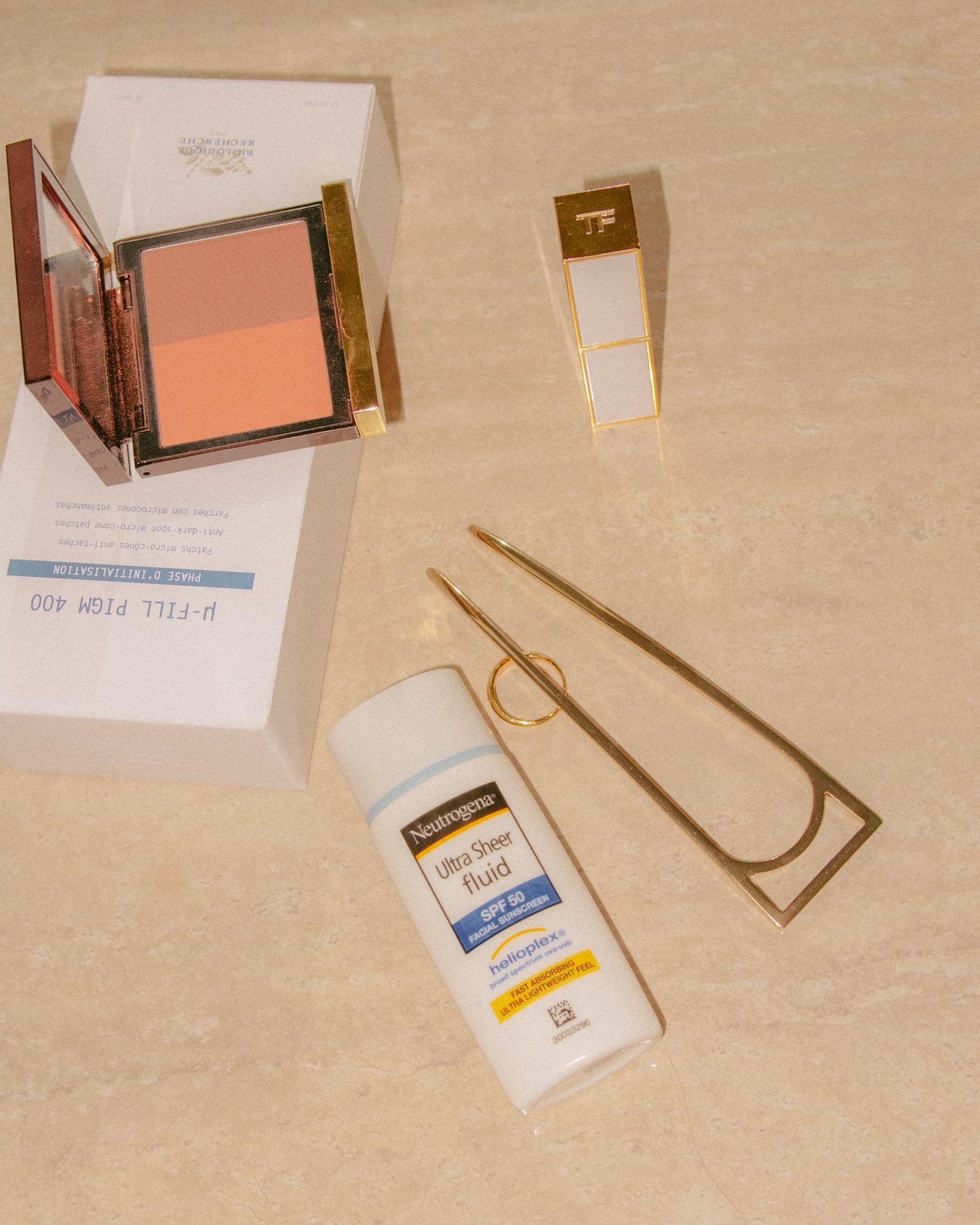 Sunscreen review: Neutrogena SPF50 Ultra Sheer Fluid
Want a fluid sunscreen with a satiny matte finish?
I found it.
Today we're reviewing the Neutrogena SPF50 Ultra Sheer Fluid*, $11.99AU from Chemist Warehouse.

Inclusivity: It blends out sheer on my skin (there's a texture video if you swipe along the below Instagram post) but I couldn't find a review on medium to dark skin – let me know if you've seen one in the comments!

Makeup Compatibility: It's a gorgeous base for makeup and leaves your skin smooth and satiny. Also reapplies nicely over makeup, and re-mattifies. It does not cause flashback – the cover photo below was taken with flash, and you can swipe across for a photo taken in daylight.
Feel and Finish: Fluid texture with a satin-matte finish.

Skin types: Any really, but if you're truly dry, you might prefer a glowier finish.

Fragrance: Y

Alcohol: N

UV Filters: Homosalate 10%, Octocrylene 7.5%, Octisalate 5%, Oxybenzone 5%, Avobenzone 3%

Sweat Resistant: Yes

Water Resistant: No

Sensitivity: I felt a tingle when my skin wasn't in a good place, but it was fine the next day.

Pore Clogging: No issues for me

Eye Sting: Yep, savage. It does say "avoid contact with eyes" on the label though.

AUST-L: 332946

Bonus Ingredients: Oil-absorbing silica and konjac root powder, antioxidants bisabolol and Vitamin E, and Neutrogena Helioplex, a stabilising system for UV filters.

Altogether I like this one, the finish is gorgeous! So long as I don't get it in my eyes.

You can see and shop all the products I used for this look below.
This product was provided to me as a PR Sample. This post contains affiliate links. Read my disclosure policy here.