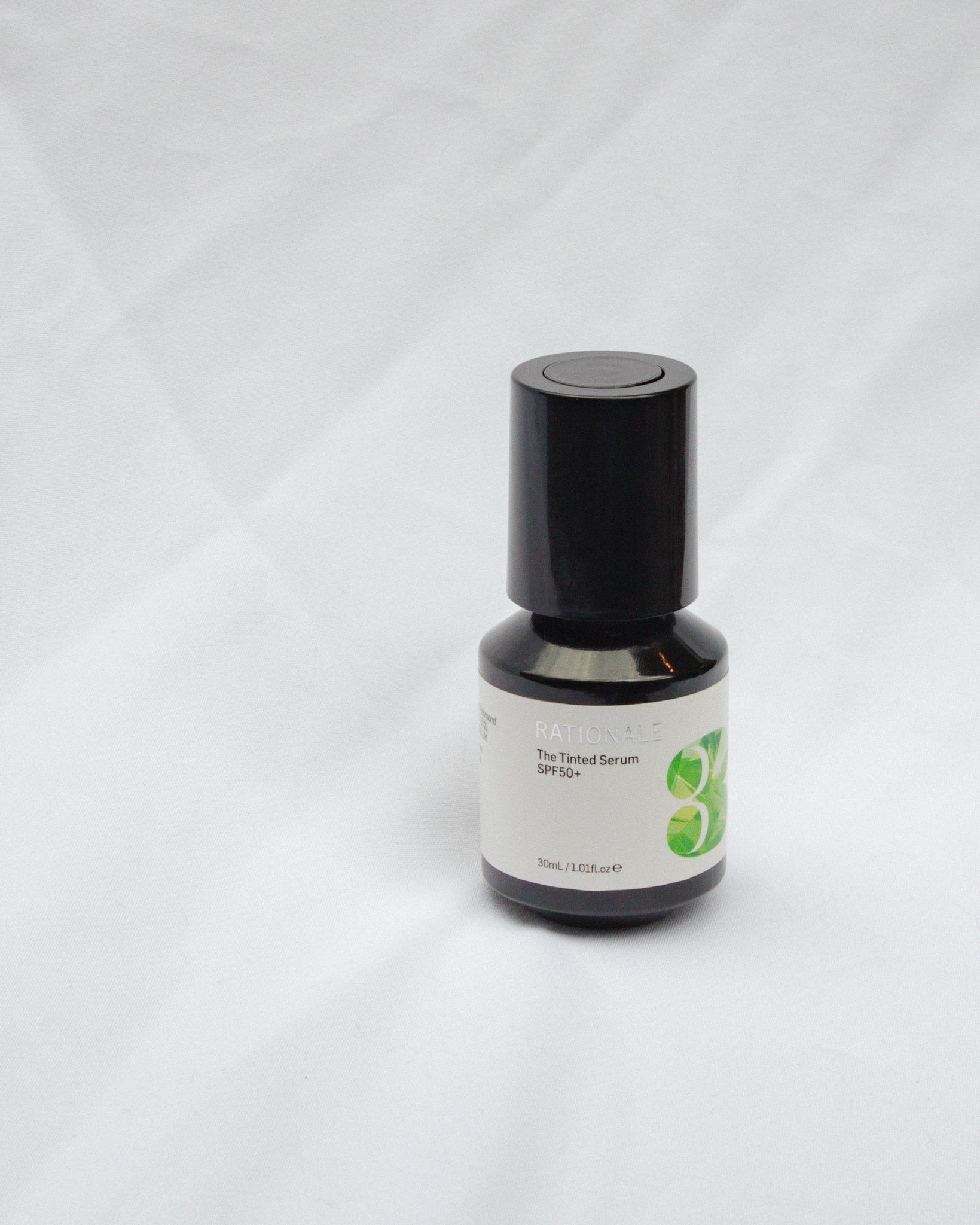 Sunscreen Review: Rationale The Tinted Serum SPF50+
If you had no constraints for buying sunscreen, what would you want your experience to be?
Meet Rationale's The Tinted Serum SPF50+

Price: $172AU for 30mL

Inclusivity: I'm not sure – I usually give sunscreens a pass/fail. The tint is really sheer on me, but I have yet to see it on a skintone darker than medium. Let me know if you've tried or know someone that has!

Makeup Compatibility: I wear it alone, without foundation or concealer and it makes my skin look great. That's what I've done here. Reapplies beautifully over itself, no flashback (I used flash for the second image). It evens out your skin and adds glow. In the video on the final slide I've compared one hand with it on and one hand without, for a visual. It basically makes your skin look like you can afford to regularly drop $172 on sunscreen.
Feel and Finish: It's gorgeous. I'm sorry! I use in place of foundation, my freckles show through but not in a half concealed, may as well not bother way, they just look pretty. It's heaven. The finish is a glow but not an oily glow, and it's a fluidy liquid texture, a dry face oil/water emulsion. See final slide for texture.

Skin Types: Combination. If you're dry, it's also lovely, if you veer more oily you might like to wear it alone, no skincare underneath. I've worn it that way and it's gorgeous (I'm combination like most people).

Alcohol: N

Fragrance: Essential oils of juniper, orange, bergamot, geranium.

Eye sting: NA

Water Resistant: N

Sweat Resistant: N

UV Filter/s: Zinc Oxide

AUST-L: N/A, it must be a secondary sunscreen, ie "serum with SPF" or "makeup with SPF" as opposed to a primary sunscreen, ie "sunscreen with bonus serum ingredients"

Bonus Ingredients: Niacinamide, green tea, bisabolol, hydration from ceramides, amino acids, glycerin, hyaluronic acid, argan oil, melanin and iron oxides (for blue light protection). Also lots of Australian botanical antioxidants.

Look… as far as the experience goes… I couldn't ask for more. It's gorgeous. I keep reaching for it. I want to buy it again…

I do find the dropper a little fussy and hard to manage, especially since I really don't want to waste product, but that's my only complaint.

As always, products used for the review and makeup look are listed for your shopping convenience below.
This post contains affiliate links. You can read my disclosure policy here.