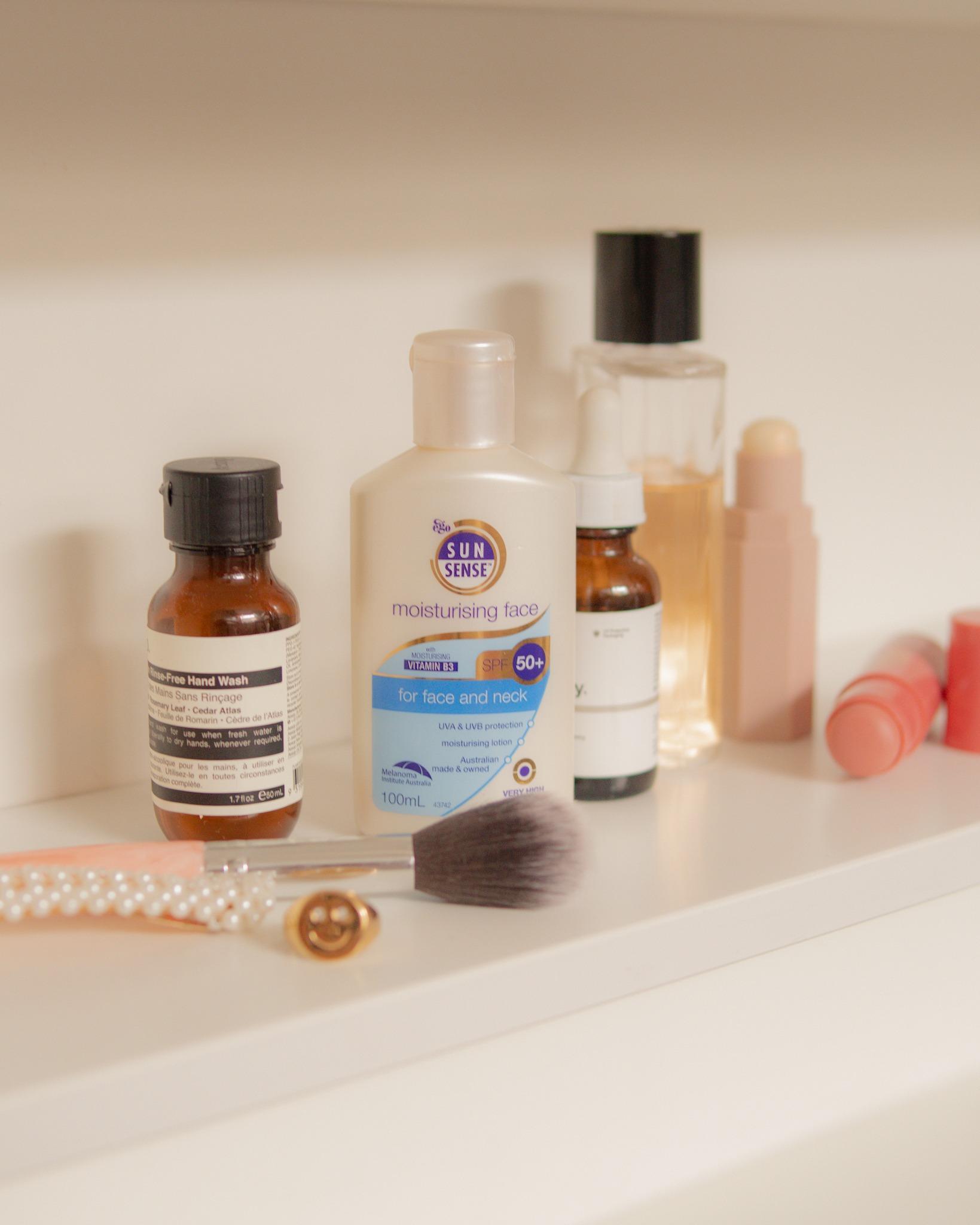 Sunscreen Review: Sunsense Moisturising Face SPF50+
UPDATE 21/9/2021 – This sunscreen is currently being reformulated with no ETA
Need a face sunscreen quickly, and from the pharmacy?

I used to find anytime I just grabbed one that looked ok, I was VERY quickly reminded why I don't like pharmacy sunscreens much.

Not the case today. I got you.
Sunsense has got you.
Sunsense Moisturising Face SPF50+ feels a LOT more expensive than it is.

Price: $AU15 for 100mL at Priceline or Chemist Warehouse. The size is important – most facial sunscreens are 50mL, some are 75mL but 100mL is exceptional!

It gives skin a beautiful glow. It's the closest thing to Ultra Violette's divine Queen Screen at this price point, only fragrance free.

Skin types: Normal to dry. It's lightweight on all skin types but certainly adds a dew that those with oily skin might not care for.

Makeup compatibility: Good. Completely sheer, only pills if I add too much moisturiser underneath which is true of anything, it reapplies nicely by tapping over makeup (see my story highlights for a demo)
It also won't cause flashback.
Finish: Dewy but not oily

Whitecast: none!

Sensitivity: None experienced

Eye sting: None

UV Filters: Tinosorb S, Tinosorb M, Octisalate.

Fragrance: Fragrance free!

Alcohol: No

Will it clog pores? According to the brand, no. I've never found it to be clogging either.

AUST-L: 193361

Bonus ingredients: Niacinamide, which rebuilds the skin barrier and helps prevent UV-induced free radical damage.

This is a really, really nice sunscreen and one I continue to reach for. I'm excited I got around to reviewing it and sharing it with you!
Sunsense Moisturising Face SPF50+ was provided to me as a PR Sample. Read my disclosure policy here.