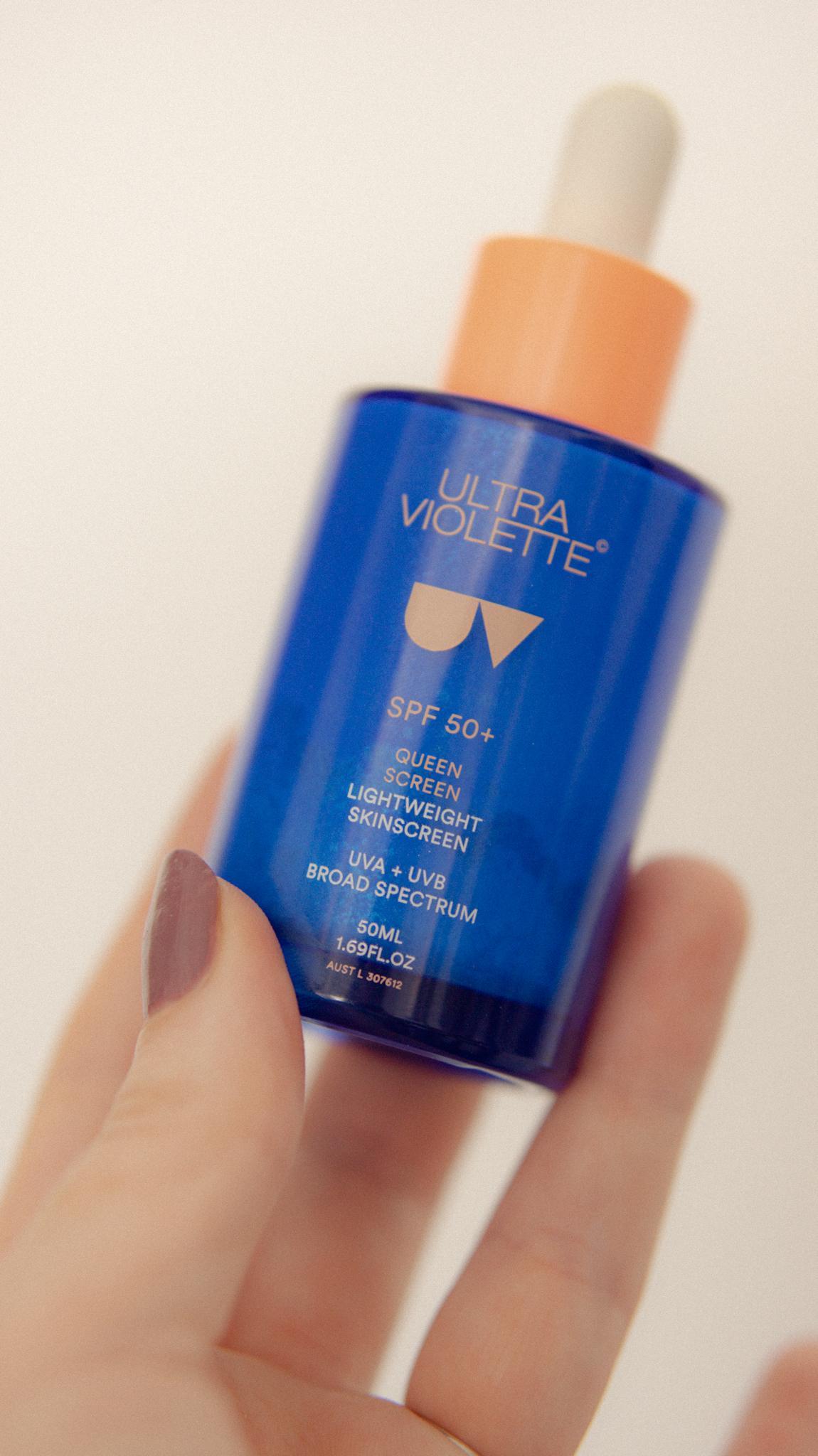 Sunscreen Review: Ultra Violette Queen Screen SPF50+
Do you change your sunscreen depending on the makeup look you want to create?
⠀⠀⠀⠀⠀⠀⠀⠀⠀
I do. If you want glow, Ultra Violette Queen Screen SPF50+ is for you. It's a lightweight and sheer, glow-giving sunscreen with great UVA protection and a fresh rose scent.

Price: $AU47 for 50mL

Inclusivity: I've seen this sunscreen work on all manner of skintones – Ultra Violette themselves have a very diverse instagram feed and insist on educating consumers how much they really need to apply – no "a little goes a long way" garbage here. So refreshing. So I can confidently tell you that it's sheer. For everyone.

Skin Types: Normal/combination to dry. If you prefer a matte finish, you might find it too glowy, although it won't clog pores.

Makeup Compatibility: O M G. I love it so much, sometimes I just prime with Queen Screen and go. Applies well over makeup too, if you use a little at a time and don't mind being very glowy. I've made several demos of this technique but first figured it out with this sunscreen – there's a how to on my instagram story highlights!
I have seen people mention that it separated their foundation but have not experienced this myself.
This will give you a gorgeous dewy look, and can blur the skin enough to wear alone.
Finish: D E W Y

Sensitivity: None experienced, although those extremely sensitive to fragrance may have trouble

Eye Sting: None!

UV Filters: Octinoxate, Octyl Salicylate, Tinosorb S, Tinosorb M.

Fragrance: Fresh rose

Alcohol: None present

Will it clog pores?
Not for me. Be sure to patch test and double cleanse at night if this is an issue for you.

Bonus Ingredients: Kakadu Plum for an Australian twist and loads of Vitamin C,
Dragosine Plus for added infrared and blue/high energy visible light protection 🤗
Glycerin for added moisture, I'm on a big glycerin kick right now

I LOVE Queen Screen!
Swipe for a picture of me with this sunscreen on under makeup, and again for a texture video.

Available via Ultra Violette, Sephora Australia, and Adore Beauty.
Ultra Violette Queen Screen SPF50+ was provided to me as a PR Sample. Read my disclosure policy here.