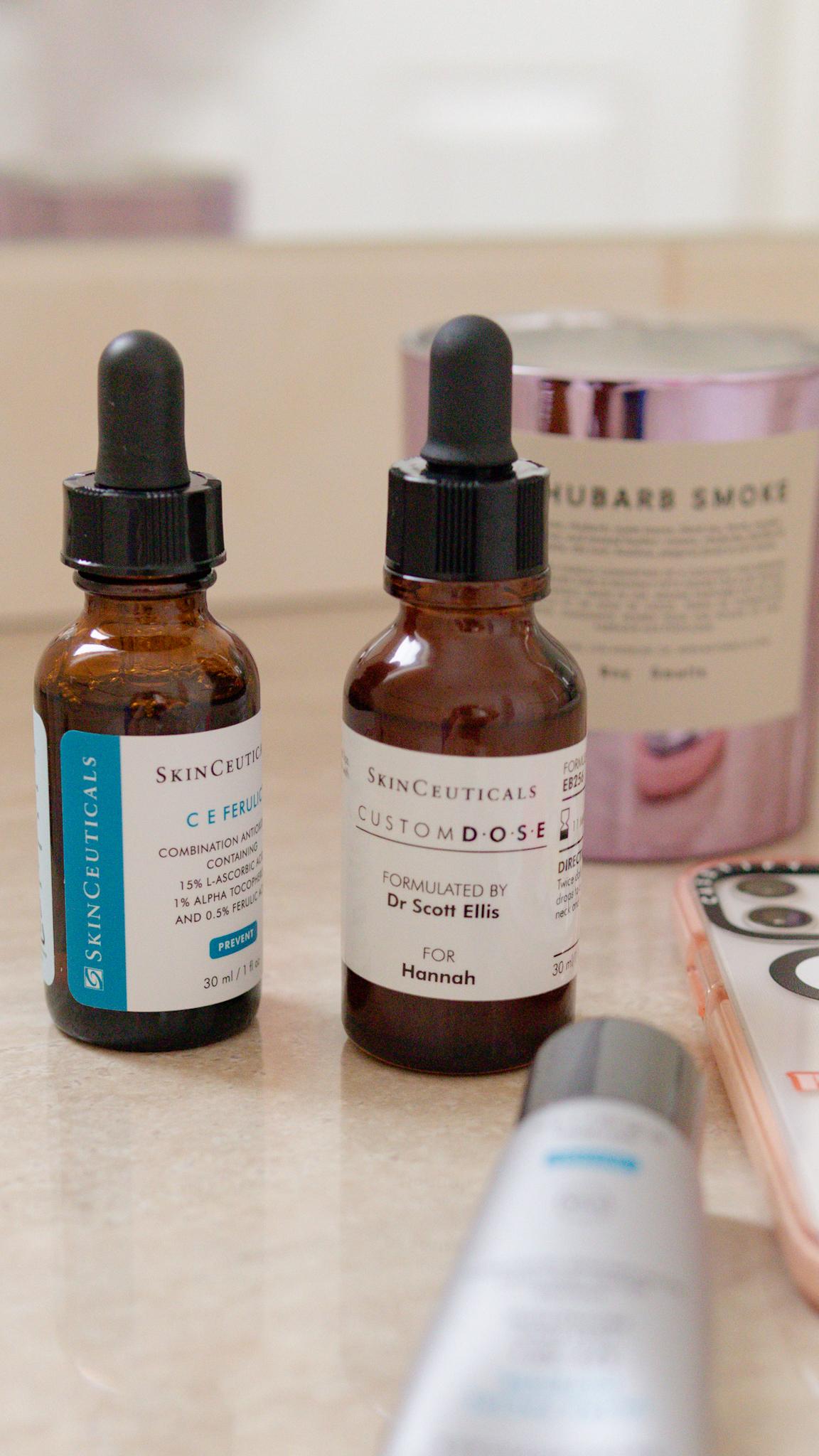 The Skinceuticals Australia Custom DOSE Experience
One serum for all your concerns sounds like a fairytale, doesn't it?
Imagine. Tackling dehydration, redness, fine lines and texture, and uneven skintone in one go?
Thing is, I'm tired of multi-step skincare regimens. I'm tired in general, actually. I have skincare product launch fatigue, I'm sick of seeing products that only do one thing, or launches of whole skincare lines with three exfoliants but nothing to support the skin's barrier that you're definitely going to be eroding.
I was blown away when L'Oreal's Global Vice President Guive Balooche announced the Skinceuticals Custom D.O.S.E. system at the Melbourne Beauty For All event in 2019, and it's finally here, in Australia!
As part of the Australian rollout, I visited Skinceuticals' Custom D.O.S.E. popup at the Curious Cocktail Bar, part of Melbourne's new W Hotel.
Here's what you can expect when you get yours;
First, I had photos taken with a special camera to look for levels of dryness, sun damage, and redness. I'm using prescription eyedrops 4x per day at the moment, and those showed up on the camera too!
My skin is looking hydrated, thankfully, but I grew up in Australia so there's sun damage I'm trying to treat.
From here, you'll chat to a doctor about your skin and your goals for it – I consulted with Dr Scott Ellis, of The Doctor's Studio in Malvern East. I felt completely at ease, and my goals and opinions were valued and taken into account. Dr. Ellis cares more about how his patients feel leaving a consult than how they look, which was music to my ears. He's a dream.
We talked through my skin concerns – to tackle my freckles while preventing the stinging and burning I sometimes experience with harsh actives.
Your doctor designs your formula from several ingredient options in a few different categories; Exfoliating, Brightening, and Enhancing, all in a base tailored to your skin type.
This is mine:
Ingredient Category
Chosen Combination
Function & Comments
Exfoliating
HEPES and Hydrovance
HEPES (hydroxyethylpiperazine ethane sulfonic acid) gently exfoliates by activating enzymes already in skin.
Hydrovance, (hydroxyethyl urea) is a powerful hydrator that helps promote cell turnover
Brightening
Licorice Root and Mulberry Extract
Both gentle, calming antioxidants with brightening effects on skin hyperpigmentation.
Enhancing
Proxylane
Developed and patented by L'Oreal's scientists, Proxylane (hydroxypropyl tetrahydropyrantriol) signals skin to boost production of natural hydrating sugars, such as hyaluronic acid
Carrier/Base
Emulsion
A milky texture for normal to dry skin
The other options are an AHA blend of glycolic, lactic, and phytic acids for exfoliation, retinol for enhancing at 0.1, 0.3, and 0.5%, and a more fluid base, for more oily skin types.
Next, you get to watch your serum mixed up! I've taken some clips for you. SO cool!
That's it! All there's left to do from here is go home and use it! The doctor's instructions are even printed on the label, in case you forget (same…). Custom DOSE is best paired with the Skinceuticals CE Ferulic serum and Ultra Facial Defense SPF50+ sunscreen (a favourite of mine!), which help protect your skin from UV and free radical damage.
Your formula can be adjusted every 3 months, based on your skin's goals, changes, the seasons, or any planned procedures.
Custom D.O.S.E. is priced from $295, and you can find your nearest clinic here.
At the time of print, there are 4 clinics in Melbourne and 3 in Sydney. And please, enjoy your newly shortened skincare routine for me.