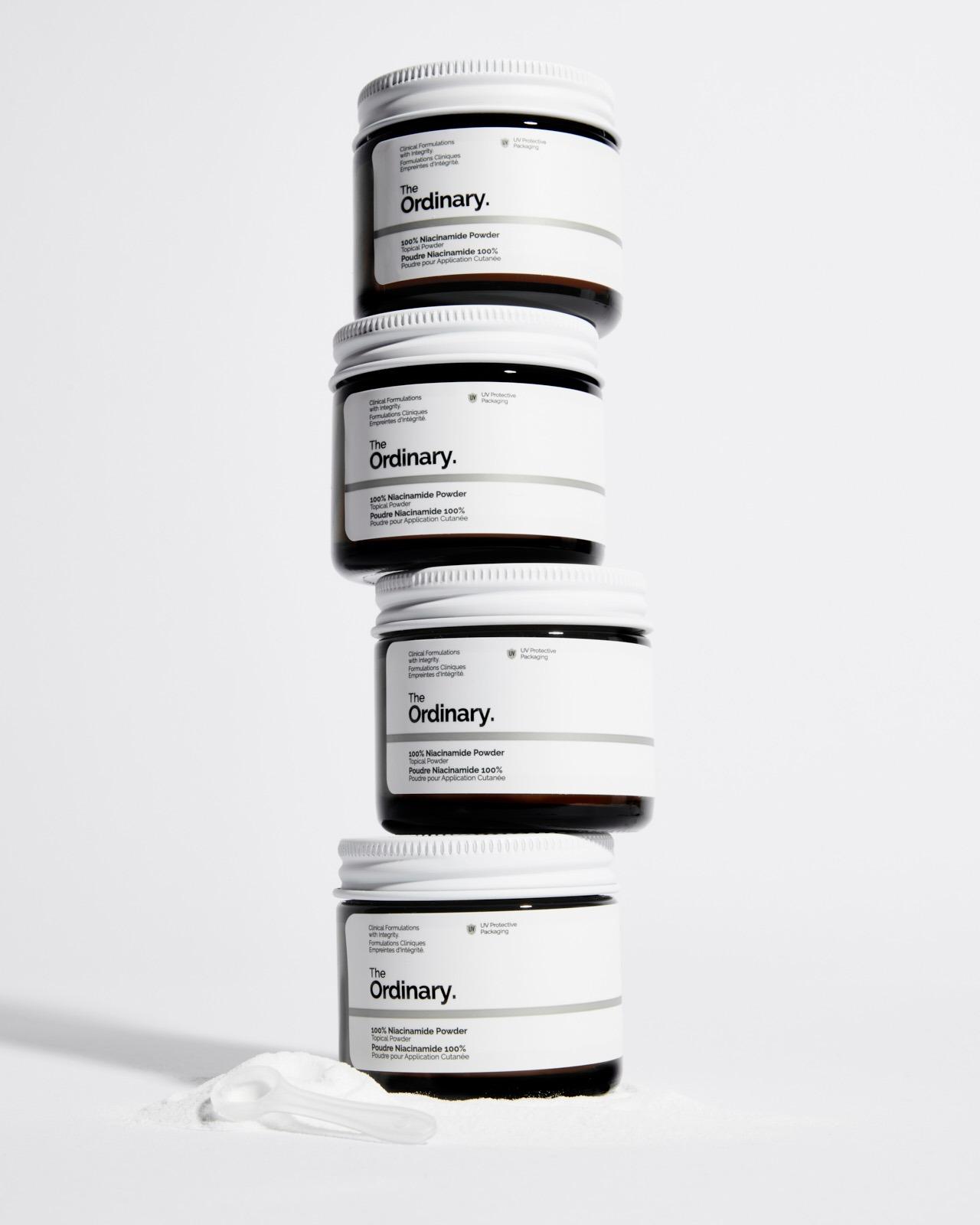 Four ways to use The Ordinary's 100% Niacinamide Powder, and one thing to NEVER do
There's nothing more fun than creating new beauty rituals at home – indeed, I've been a lot more creative about it in isolation.
So naturally, I was inspired when The Ordinary announced their 100% Niacinamide Powder.
Niacinamide (or vitamin B3) is a fantastic skincare ingredient that can address a myriad of skincare concerns, from acne to barrier repair to brightening.
I know what you're thinking – I LOVE niacinamide, but what do I even DO with the powdered form!?
Don't worry, I got you.
Here are four ideas to use The Ordinary 100% Niacinamide Powder, and a bonus DON'T;
DO add it to your body lotion. Options are severely lacking for body lotions that do anything more than moisturise, so I'm taking things into my own hands by adding it to my favourite.
DO add to your face cream! Who doesn't want added brightening and barrier supporting benefits.
Have a hydrating serum that's *almost* perfect? Add niacinamide powder. Now it's perfect.
DO give your hands some extra love – add it to your favourite hand cream and start to undo all those hours driving without gloves or sunscreen on.
DON'T mix with your sunscreen. You should never mix anything with your sunscreen. Sunscreens are designed to form a film, to ensure your protection is an even layer. By mixing in other products, you could be destabilising the formula and consequently, your sun protection!
Apply all your other skincare before sunscreen instead.
How will you be using your 100% Niacinamide powder?
Click here for Deciem's list of suggested serums from The Ordinary to mix with, or here for my vitamin rundown for The Secret Life of Skin.